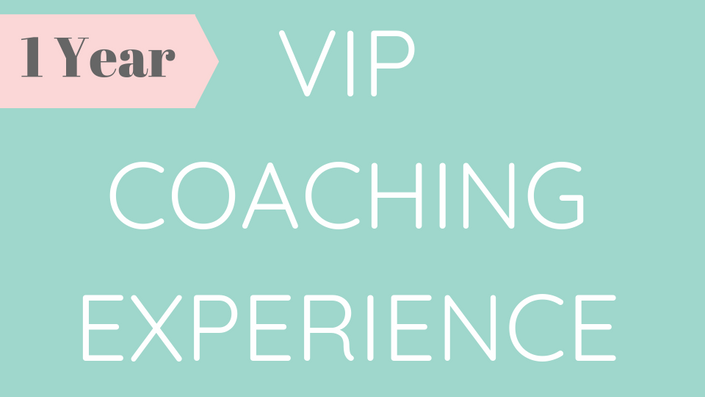 1 Year VIP Coaching Experience
Dedicated support on your writing and self-publishing journey for an entire year.
Enroll in Course
Self-publishing is not easy, but how would it feel if you had an expert on call to walk you through the entire process, help you finish and polish your novel, and most importantly, help you make decisions and set out an incredible strategy that will put you on the path to greater success?
How would it feel to actually...
finish the book?

start making real money from your writing?

finally have a series that's drawing in reader after reader?

see your career grow substantially in just one short year?
That's where I come in.
Not only have I been there when it comes to creating a successful, six-figure indie career of my own, but I have also coached many fellow authors to six-figure careers of their own. No tricks. No shortcuts or gimmicks. Just sound strategies that can make all the difference whether you are just starting out or you have several books out, already.
If you join my exclusive, VIP Coaching Experience, you will have all of my knowledge and expertise at your fingertips for an entire year of support.
If you're serious about joining me in the VIP Coaching Experience, please email me first so we can set up a quick call to make sure we're a good fit! This is a big commitment for both of us, so let's chat before you sign up!
THE VIP EXPERIENCE
Gone are the days when you were left all alone to sort through the mountain of advice and information on the internet and Facebook groups, trying to decide the best path to your success.
Believe me, I know how difficult and lonely this can feel. I also know how costly mistakes can be.
When it comes to an indie career, every choice along the way is extremely important. Everything from cover art style to which categories you choose to the amount of time between releases can mean the difference between making sales and seeming invisible in the stores.
With my VIP Coaching Experience, you'll be able to draw on my knowledge and success to help you make the right decisions for your career and genre.
And no, I'm not talking about teaching you how to spend thousands of dollars on Facebook Ads and throw spaghetti at the wall, hoping something along the way will stick. I'm talking about fundamental key elements to building a long-term career that will last.
I'm talking about creating a life you love that aligns with your personal vision for your ideal future.
Here's what you'll get when you invest in my VIP Coaching Experience:
A 90-MINUTE ONBOARDING CALL, where you tell me all about your writing and publishing journey so far, your dreams of the type of career you want to build for yourself, and what you hope to accomplish within the next year while working with me. It's a get-to-know each other call that will set the stage for an incredible year-long partnership toward success.

MONTHLY 60-MINUTE COACHING CALLS to help you where you need it most. This can mean plotting out your novel, helping you move forward on your book when you're stuck, accountability for your writing and publishing tasks, strategizing your series launch, or creating a winning marketing campaign for your upcoming release. Whatever you need help with, I am here for you! This means 12 60-minute video calls in addition to the initial onboarding call, for 13 total calls.

DAILY SUPPORT FROM ME THROUGH VOXER (A walkie-talkie type voice app) Monday-Friday during business hours. Have a question about a scene? Want me to take a look at your upcoming book's blurb and help you polish it to perfection? Looking for advice on how to get more reviews or just need a bit of encouragement and motivation to get back to work? Need more accountability and want to check in with your word count? As my VIP Client, I will be available to you through email or voice chat throughout the year. This alone is worth the cost of the VIP Experience!

A FULL MANUSCRIPT CRITIQUE FOR TWO NOVELS. You can put all the money in the world into advertising, but if you don't have a novel that stands out while meeting the expectations of the readers in your chosen genre, you aren't going to get anywhere. I will do a complete read-through and critique of one novel of your choice, either something already published that you want to make even better or a brand-new novel you're planning to publish soon. Through extensive notes, I will help you craft and polish this novel so that it is perfect for your chosen genre, meets reader expectations, and is free of any major plot holes or characterization issues.

DEVELOPMENT OF A FULL SERIES STRATEGY. It's no secret that writing a solid series is one of the fastest and most powerful ways to build your indie career. Throughout this year of VIP support, I will help you develop a complete series launch and marketing strategy that will help you to find new readers and jump-start your career.
🖤As a BONUS, you'll also receive a free copy of my HB90 Printable Planners for authors and lifetime access to all of my courses, including any course I release during your VIP Year.
Your Instructor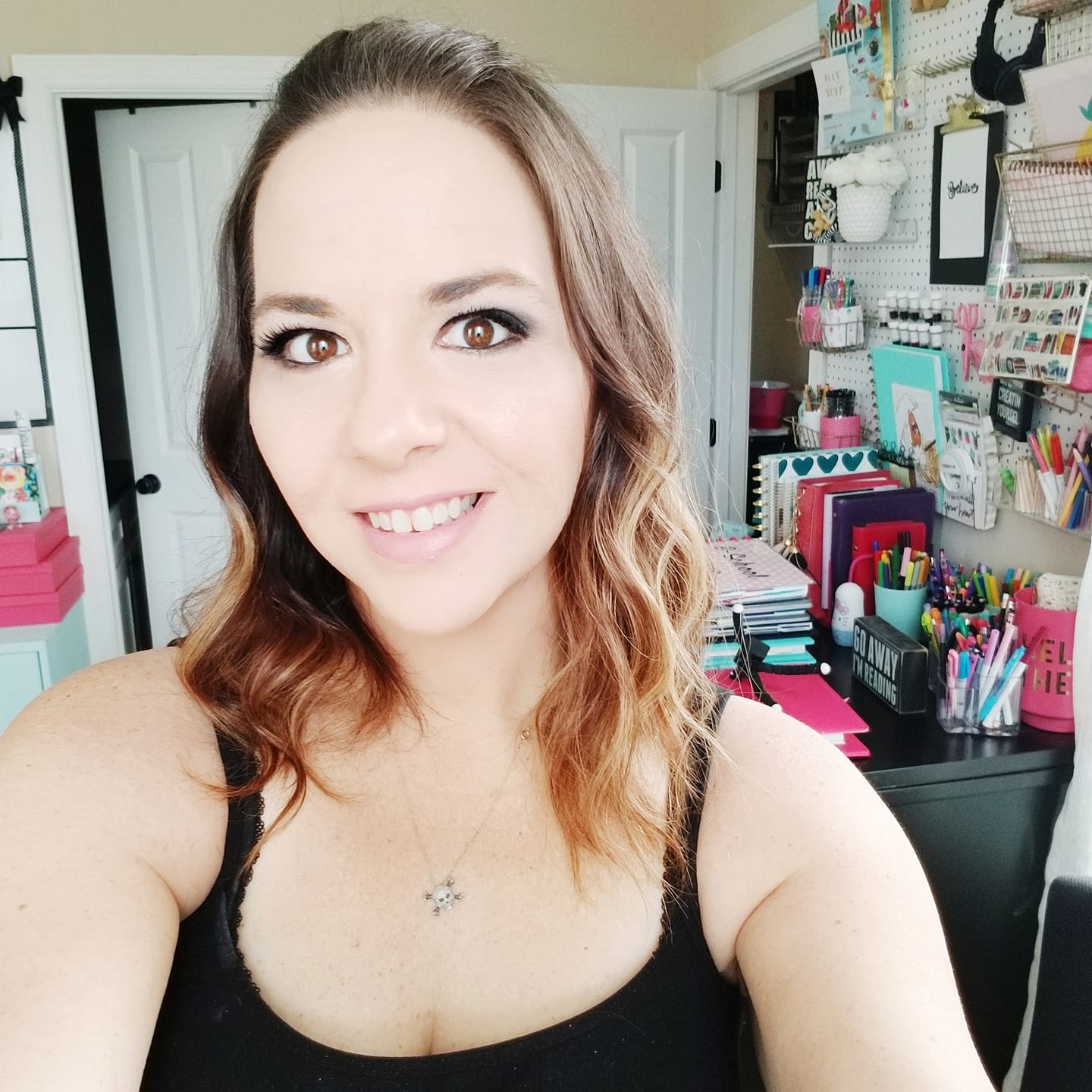 Sarra Cannon is the bestselling author of more than twenty-five novels, including the popular Shadow Demons Saga. She began her self-publishing career in 2010 and has sold almost three-quarters of a million books and made well over a million dollars in profit with her writing.
Heart Breathings is Sarra's passion project. Started as a way to give back to the author community, Sarra's hope is to be a voice of encouragement as she gives practical advice for managing your writing career.
Sarra currently is living her dream life near the beach in Charleston, South Carolina with her amazingly supportive gamer husband, her adorable red-headed son, and the sweetest new baby girl ever.
Frequently Asked Questions
When does the VIP Coaching start and finish?
Your coaching support begins as soon as you sign up and will go for 12 full months! Note: Since I am currently pregnant and expecting a child in August, I will be taking the end of August through mid-October off for maternity leave. Don't worry! You won't miss any time. We will just pause the coaching year during my maternity leave and resume your full year when I come back.
What if I am unhappy with the coaching?
I would never want you to be unhappy! You can cancel anytime within the first 30 days and still receive a refund (minus $300 for my time with the first call.). After 30 days, however, there will be no refunds.
Let Me Help You Make Your Writing Dreams Come True!
I'm a firm believer that if it feels right deep down, then some part of you knows it's the move you need to make to take that next step. I would love to work with you, so if everything I've said really resonates with you and you appreciate my style of support, what are you waiting for?
I have a very limited amount of slots for this VIP Experience, so if you are on the fence but are seriously considering signing up, send me an email at [email protected] We can hop on a call real quick to discuss your specific journey and needs to see if we would make a good team for the upcoming year.
I look forward to hearing from you!

P.S. Aren't sure you are ready for the full year? I also offer the same package for 6 months. Check it out here.